Vietnam serves as bridge connecting ASEAN and EAEU
Thursday, September 5,2019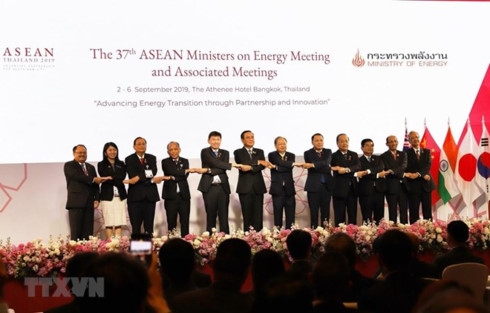 AsemconnectVietnam - Vietnam is an active and responsible member in ASEAN, and the first partner to sign a free trade agreement (FTA) with the Eurasian Economic Union (EAEU), said Deputy Prime Minister Trinh Dinh Dung at a discussion within the fifth Eastern Economic Forum in Russia's Vladivostok city on September 4.
He affirmed Vietnam's readiness to act as a bridge helping Russia as well as the Eurasian Economic Union (EAEU) expand ties with the Association of Southeast Asian Nations (ASEAN), towards a trade and investment agreement between the two regions.
During the tenure when Vietnam assumes the ASEAN Chairmanship, cooperation and economic, trade and investment links between the ten-member group and Russia, including the Far Eastern region, will see new development orientations, contributing to peace, stability, development and prosperity in the Asia-Pacific region.

He reviewed major milestones in cooperation between ASEAN and Russia and EAEU, with the latest the signing of a memorandum of understanding on economic cooperation between the grouping and the union on November 14, 2018.
The document has been served as a dialogue foundation for both sides to discuss the possibility of expanding cooperation across a variety of fields, Dung said.

Last year, trade between ASEAN and EAEU hit approximately US$23.15 billion, a year-on-year rise of 15%. Among ASEAN member states, Vietnam, Singapore, Thailand and Indonesia are the union's major trade partners.
Trade between Vietnam and EAEU reached US$6.1 billion in 2018, up 103 percent over 2016.

To maintain the annual trade growth of roughly 25-30% between ASEAN and EAEU, the Deputy PM called on Vietnamese and Russian Governments to work hand in hand in carrying out measure packages to help businesses optimize tax incentives, while signing special agreements to reduce non-tariff barriers pertaining to technologies and quarantine.

Additionally, Vietnam and Russia need to utilize their mutual trust and close ties to support the partnership between ASEAN and EAEU, he said, noting that the effective implementation of the FTA between Vietnam and EAEU would incentivize other countries to develop a similar deal between ASEAN and EAEU.

At the discussion, both Veronika Nikishina, Minister in charge of Trade of the Eurasian Economic Commission, and Alexander Shokhin, President of the Russian Union of Industrialists and Entrepreneurs, hailed Vietnam's pioneer role in the signing of the EAEU-Vietnam FTA.

They suggested concerned parties take full advantage of incentives from the agreement, and deal with issues relating to transport and logistics.

Source: vov.vn